Bicknell Family Center for the Arts
Special
Programs
Art. Music. Theatre. Dance. We have it all!
H. Lee Scott Speaker Series
The "H. Lee Scott Speaker Series: An Examination of American Life" at Pittsburg State University was created in 2015 as a result of a $2.079 million gift made by PSU alum and former Walmart CEO Lee Scott and his wife, Linda.

The mission of the H. Lee Scott Speaker Series is to deepen the level of discourse, enrich the university experience, and elevate the university's reputation by examining American life from the perspective of nationally prominent leaders and innovators.

In making the gift for the speaker series, Lee Scott said: "We hope that the exposure to these successful leaders will enhance the educational experiences for students and inspire them to someday be invited to speak about leadership on this same stage."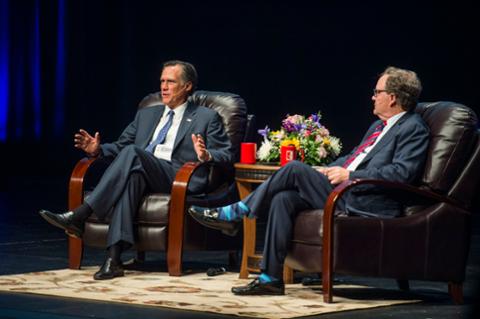 Women in Government
The Women in Government Lecture Series was established at Pittsburg State University in 2001 through a generous gift from the Helen S. Boylan Foundation to the PSU Foundation. The Boylan Foundation provided a special grant to bring the former first lady to the PSU campus.

Speakers have included former First Lady Laura Bush, Kansas Senate President Susan Wagle, and Congresswoman Lynn Jenkins.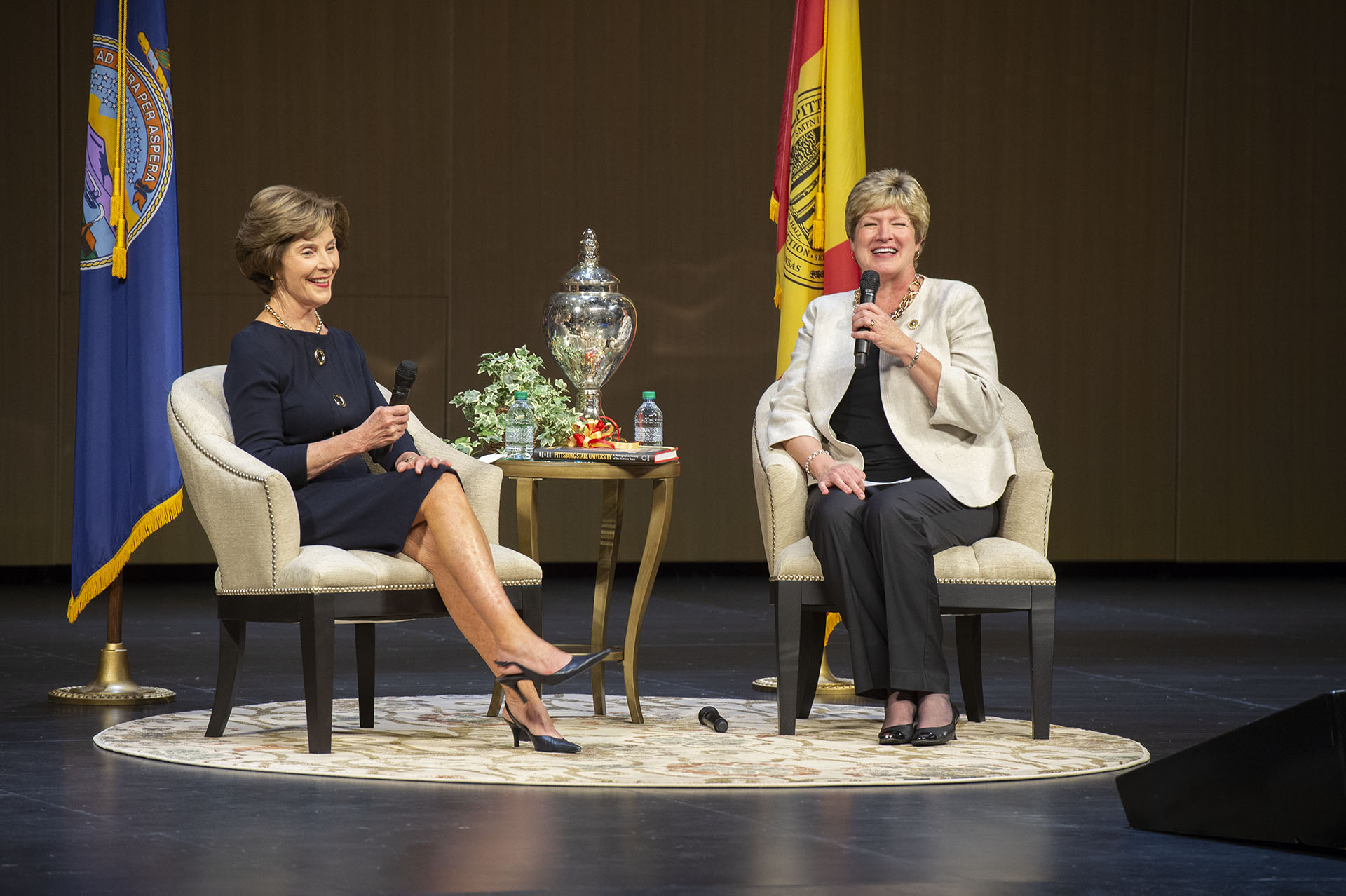 Best of Broadway
Pittsburg State University is proud to present the Best of Broadway Series, which continues this fall at the Bicknell Family Center for the Arts.
Pittsburg State University and the city of Pittsburg are once again a destination for the biggest and best Broadway musicals in the nation.